Guitar amplifier, cabinet and microphone simulator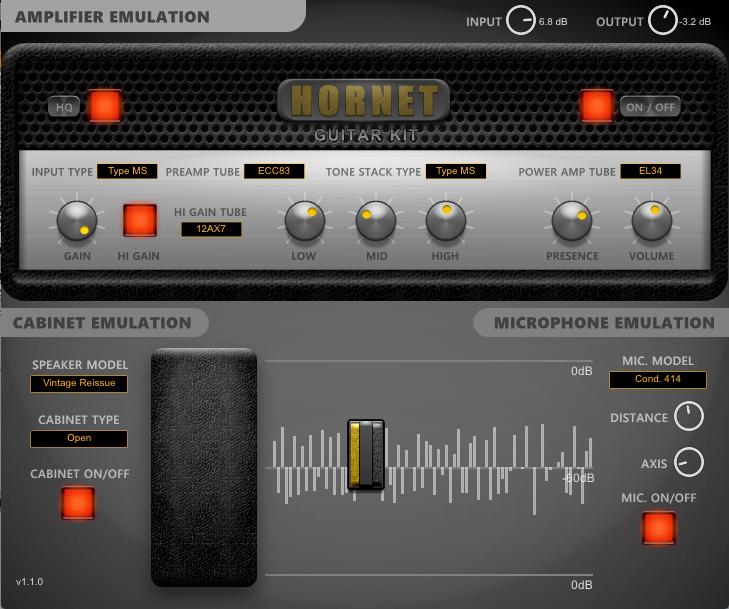 HoRNet Guitar Kit is a guitar amplifier and cabinet simulator, it also includes a microphone simulator to help you get the same sound you would get when recording a guitar amp.
What characterize Guitar Kit is that every one of the three modules is made of physical models. Many guitar amplifier simulators uses some sort of convolved impulse response in the signal path, while this allows to correctly emulate specific units, like specific guitar amp or cabinet, it greatly reduces the freedom you have in building your personal rig since every model is a static "picture" of the emulated unit.
Guitar Kit on the other hand using physical models can build many type of sounds letting you choose the tubes for each section of the amplifier, the cabinet speaker, cabinet type, microphone type and placement
Each of the thee modules of Guitar Kit can be turned on and off separately so you can create different sounds from the typical guitar sound and also use the cabinet or microphone emulation on different sources.
Guitar Kit works in real time without any latency and can be used in a live situation thanks to its low cpu usage even with "high quality" mode enabled (high quality oversampled the processing 8x)
Video Overview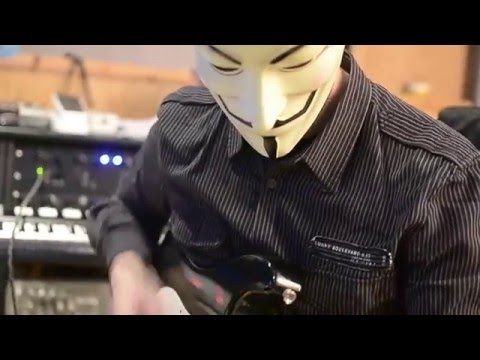 Presets
Guitar Kit comes with twelve presets made to show how the plugin flexibility can achieve some of the most popular distinctive amp sounds, the presets can be used from your host preset browser (for VST and AU hosts only)
Features
Each module can be turned on or off individually.
Amplifier simulation made by three tube stage (high gain, preamp, power amp).
Tubes can be chosen between 6 different models for preamp and 6 models for power amp.
Tone stack section can be chosen between three models or turned off.
Amp module can work in standard (4x oversampling) or high quality mode (8x oversampling).
Cabinet can be chosen between open or closed.
Speaker model can be chosen between4 different models.
Cabinet resonance is modeled on the specific speaker chosen.
Microphone model can be chosen between 4 different models.
Microphone distance from speaker can be freely adjusted.
Microphone position on the speaker axis can be freely adjusted.
Frequency response based on microphone position ant type is faithfully modeled.
Mac OS X (>=10.7) and Windows support.
64-bit compatibility both on Mac and Windows.
App, Audio Units, VST, VST3, RTAS and AAX format.
Copy protection
The HoRNet Guitar Kit has no copy protection, I don't believe in copy protection, they are always cracked and they are annoying for the users, we all know you are not going to give away the plugin on the internet…
So simply download the plugin and enjoy your recordings!
---
---