Multiband distortion and saturation
If you want distortion HoRNet Graffio gives you plenty.
Graffio is a three band distortion unit with selectable crossover frequency and three different processors for each band: a saturator, an exciter and a bit reducer.
Each of the processor adds a different kind of distortion to your signal, each of the flavors can be mixed with each other or bypassed, each band level is fully adjustable.
High quality processing is guaranteed by the same 4x oversampling algorithm found in HoRNet Magnus.
Of course if you want to distort the whole signal, Graffio works in full band mode too disabling the crossover and the high and low frequencies processors.
The saturator module emulates the classic transistor distortion, an offset control allows for even harmonics generation and a warmer sound.
The exciter lets you dial the specific amount of harmonics added to the signal, you won't be able to completely distort your signal with it but this module allows you to spice up audio and make it thicker
The bit reducer emulates the typical distortion of low quality digital equipment, it's  a modern and robotic distortion, useful if you want very noisy sounds.
Features
Three band crossover with adjustable frequencies.
Multi band and full band operation.
Three different distortion processors for each band.
Dry/Wet knob and bypass for each distortion processors.
Output level and mute option for each band.
4x oversampling.
Mac OS X (>=10.7) and Windows support.
64-bit compatibility both on Mac and Windows.
Audio Units VST2.4, VST3 and RTAS format.
Video Overview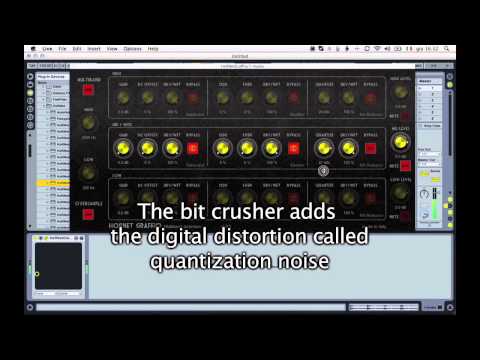 Copy protection
The HoRNet Graffio has no copy protection, I don't believe in copy protection, they are always cracked and they are annoying for the users, we all know you are not going to give away the plugin on the internet…
So simply download the plugin and enjoy your recordings!
---
---