Get the pumping effect
Side Chainer is a sidechain plugin designed to help you achieve the typical sound of dance music that is usually obtained using sidechain compression with the the kick drum, top DJs and producers all over the world has used this production technique to create punch, space and definition in their mixes.
This setup allows to duck another track (usually the pads and leads or even the whole master bus) every time the kick plays, while pretty easy in principle this setup is not always easily accomplished in many DAWs since sometimes audio routing can be complicated, then you also have to understand how the compressor works and the correct time settings to use for attack and release in order to create the right rhythm.
BSharry Side Chainer helps you with this production trick because it doesn't require any control track or complicated setup, the signal driving the internal compressor is auto generated by the plugin and synced to the host tempo with many time division options.
The controls on the Side Chainer are calibrated so that you always get a useful effect and allows you to reach the sound you are after in a short time, they are divided in four rounded knobs that modifies the time and shape of the internal control signal.
The plugin offers a visual representation of the audio, both the original and the modulated result, in the low part of the GUI you can see the input signal in white and the resulting modulated output in purple, two audio measure are shown so you can see the effect in action.
Side chainer is designed by BSharry and created using technology from HoRNet Plugins
Video overview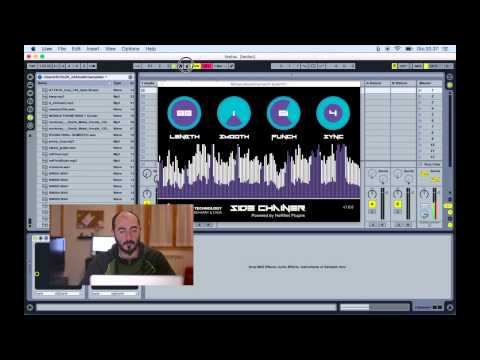 Demo limitation
The demo is fully functional except for the fact that every now and then it will silence out, you cannot save parameter values with your session and the plugin will not respond to automation coming from the host.
Features
Automatic side chain effect.
Effect characteristics like length, smooth and punch adjustable.
Effect sync to tempo host in: 1/8, 1/8 dot, 1/4, 1/4 dot, 1/2, 1 bar.
Realtime audio display.
Mac OS X (>=10.7) and Windows support.
64-bit compatibility both on Mac and Windows.
Audio Units VST2.4, VST3 and AAX format.
Copy protection
The BSharry Side Chainer has no copy protection, I don't believe in copy protection, they are always cracked and they are annoying for the users, we all know you are not going to give away the plugin on the internet…
So simply download the plugin and enjoy your recordings!
---
---