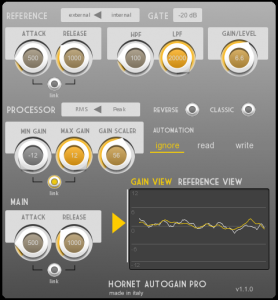 We have finally released our first AAX, we found a bug that prevented us from releasing both Mac and Windows at the same time, so the AutoGain Pro AAX is for the moment working on OSX only.
We plan on fixing the windows issues as soon as possible so that everybody can enjoy the AutoGain Pro on they preferred platform.
In the meanwhile if you already have AutoGain Pro you can download the 1.2.0 update logging into your user area
For everybody else, please feel free do download the demo for the AutoGain Pro and try it out!
Try out AutoGain Pro >>