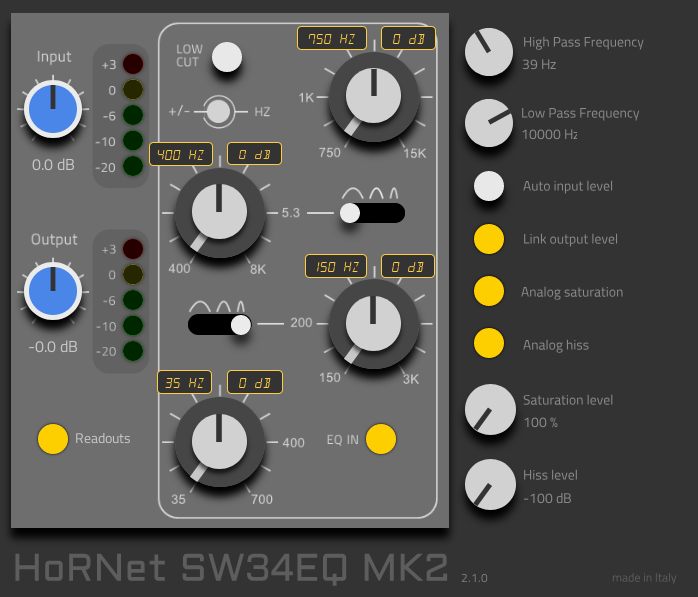 Hi everyone, we know it's a very hard time for large part of the world and because of the required lockdown to contain the COVID19 virus contagion we must stay at home. To help you we decided to set one of our plugins free, the analog equalizer SW34EQ MK2.
To get the plugin for free simply use the code before April 3rd:
SW34EQMK2FREE
We are sure that this plugin will help you to get warmer mixes and give you one more tool for you to enjoy!
The HoRNet Plugins staff