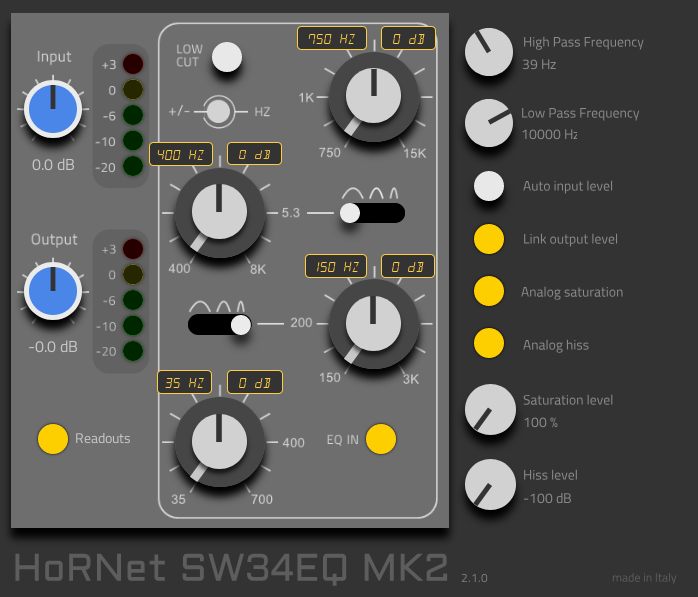 We have just updated SW34EQ MK2, our analog equalizer
The new 2.1.0 version is a feature release and includes:
New switch to show EQ knobs values.
Fixed crash with mono tracks on Digital Performer.
Improved EQ smoothness when changing parameters.
Fixed EQ knobs not displaying correct values when restoring projects.
The update is free for owners of the plugin and can be downloaded from the
user area